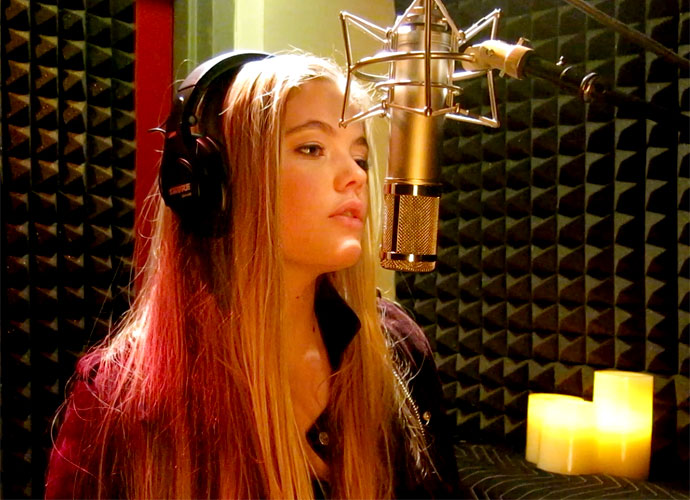 Well, not really madness, but…
A great week was had working with some fine artists and writers… We got to spend two days working with longtime friend and songwriter Noel Cohen this week.  We tracked 2 new songs he's been working on with a few other of our favorite writers. The latter track is a fun latin song sung as a duet in Spanish by the multi talented Andres Quintero and a new singer we just met named Daiana Segovia. Daiana just lent her wonderful voice to the Netflix show Marco Polo and Andres can been seen on Law and Order from time to time as an actor:-) Speaking of acting, you must check out Noel's son Emory Cohen in the film "Brooklyn". He has an amazing lead role and completely delivers! Watch his career as we believe it's about to explode!
We completed the 5th and final track for miss Laine who will be visiting the studio in a week to do vocals and finish the mixes. We're looking forward to digging in for a few days with her and making something wonderful.
We met up with the talented young Haley Warner yesterday once again. We had a great day in the studio and were able to record and shoot a bit of live video of her performance in the vocal booth for youtube which turned out looking and sounding quite nice:-) Always fun to work with her. We look forward to more projects and digging into deeper production with her in the future.
This week was also the long awaited release of the first single of our good friend and long term client artist Monica Sharma. W're so happy and proud of Monica for all the work she's been putting in. We're delighted to see her fanbase growing at such a fast pace and her artistic career really beginning with full force!
Lastly, we head into the studio tomorrow for a meeting with a very young new artist who sounds absolutely amazing. She has an amazing full voice with a surprising low range for her age. Her writing is wise beyond her years as well and she has what we believe is a fantastic support team in place. She comes to us by one of our favorite people and musicians on the planet Mr. JJ Appleton (check out JJ on the Jewel tour now). We will meet to discuss the overall production and best ways to move forward and make some inspired new music together!
Stay young. Stay real…